Jody is the founder of Handprints Massage, and has been working as a massage therapist for over 15 years. She graduated from the Finger Lakes School of Massage in Ithaca. She is also an Occupational Therapist, and she infuses that knowledge into each massage session. Jody specializes in working with athletes, providing dynamic bodywork that has helped propel many local high school, college and adult-aged athletes into championship games and personal records. She also teaches dog obedience classes at Stray Haven Rescue. You can also find her cheering on her son at soccer games, and relaxing by the campfire with her family.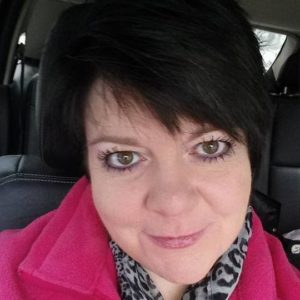 Jody Tackley
Founder
Handprints Massage Therapy and Wellness Center
Christina Callahan

LMT

Sport Yoga Instructor

Pilates Instructor

BodyMind Coach
Christina Callahan, aka Christy, is licensed to practice massage in both NY and PA, and has been working at Handprints for four years, as well as at Button-Weller Chiropractic, in PA, for three years.
A graduate of the Finger Lakes School of Massage and a former collegiate athlete, Christy loves to unravel the puzzles and mysteries of people's pain or discomfort. She's had plenty of her own, so she understands and empathizes with her clients.
She provides therapeutic massage that's customized to each client; from athletes needing help with specific injuries to those wanting relief from their nagging, everyday aches. She uses Synergy Stones (heated stones that melt tissue faster) in each of her massages.
Christy aims to get to the root of your pain and discomfort, whether it's currently manifesting in your body or is a part of your stress response. She works with you to interrupt pain patterns, understand what's causing them and helps you take steps (however small) to prevent them from happening again.
You can check out her personal website, read her blog and find out what types of coaching programs she offers by clicking here.
Krista is a recent graduate of the Finger Lakes School of Massage in Ithaca, and is licensed to practice in the State of New York. She specializes in Swedish, Connective Tissue Therapy and Trigger Point Therapy, and likes to integrate Acupressure as well as Polarity Therapy into most sessions.
Each session is designed to help with whatever pain the client might be experiencing, with a focus on relaxation. Krista has a strong belief in the Mind and Body connection, such as emotional distress showing up as muscle tension in various places in the body. She treats the body as a whole in order to help relieve problematic muscle discomfort.
In her spare time, Krista loves to go camping and hiking with her husband while taking nature photographs. She also enjoys biking, kayaking and weight lifting.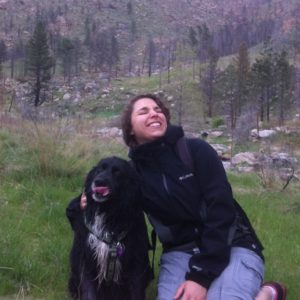 Elise Phillips

Yoga Instructor

LMT
Elise completed her 200-hour yoga teacher training in 2011 at the Studio at Panterra in Westfield, New York and is a graduate of the Finger Lakes School of Massage in Ithaca. She was drawn to the self-care practices of massage therapy and yoga after developing sciatica and low back pain at age 19, and now has a special passion for helping others that may also be suffering from the same conditions. She has done yoga continuing education in restorative yoga, back bending, inversions, and accessing Prana for yoga with Dariel Woltz BA, CMT, E-RYT. Her yoga sessions incorporate breath awareness, relaxation, and focus on the specific needs of each individual student. In her spare time Elise enjoys cooking and eating delicious food, hiking, and relaxing with her family.