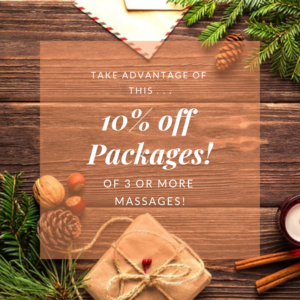 From now until Christmas, Packages are on sale!
Combining massage and our Wellness classes is a great way to get back to feeling your best. And do you know what's even better? When you buy packages, the services included are discounted, PLUS you get a bonus Holiday discount!
Yep, we want to reward your efforts to get healthy.